It should come as no shock that there are a lot of poker-related movies out there, both excellent and awful, but we want to focus on the best poker movies that have ever been produced. Even if movies like Rounders are well-known to players, there are still more works of art that you could have overlooked over the years.
There are several movies available today that show different poker variations, including 7 Card Stud, 5 Card Draw, including the popular Texas Hold'em. In any case, a number of these poker hands are fascinating and exciting to watch, particularly for poker lovers.
The 15 greatest poker movies ever will be discussed in this post. There is little question that these are among some of the best movies ever created that place a lot of attention on poker in all of its various variants. Similar to any compilation of this kind, it is rather subjective, and you might or might not concur with a number of our choices.
Top 10 Best Poker Movies You Must See
For practically anything that can be imagined—and unimagined—there is a film. Poker is not an exception, with all the elegance and sparkle it has garnered from the mainstream media. However, have you ever thought about which poker movies are worth seeing? Maybe you're seeking for an array of films to watch all at once?
Poker has influenced popular culture throughout the past century, particularly when it pertains to movies. Poker had already shown on large screens before the "Poker Boom" and prior to the World Series of Poker (WSOP) existed. People have decided to learn poker on their own by just seeing the game in a movie. Although a tactical and demanding game, you can still learn by first understanding the basic rules.
You can pick from a number of poker movies, but we'll present you the ones you absolutely must watch a minimum of once. We promise that if you put every one of these on your "To Watch" chart, even if you've already seen the majority of them, you'll be in for a thrill!
Looking to being your poker journey after seeing any of these movies, sing up at Bet999 to enjoy fantastic casino games like slot, poker, and many more.
1 – Rounders (1998)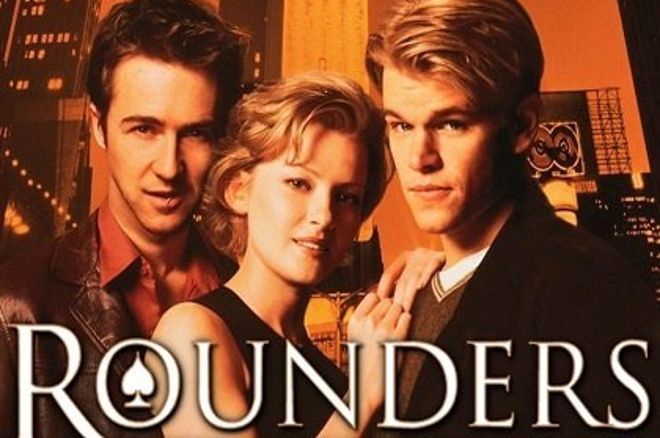 If ever there is any poker movie which is going to be on the watch list of both poker players and fans, it's definitely going to be Rounders. Rounders, which premiered in 1998 and starred Gretchen Mol, John Malkovich, Edward Norton, and Matt Damon, was the first poker film to make genuine analogies to Texas Hold'em, a poker variant that was set to sweep the globe by storm and ranks as one of the best poker movies ever made.
The film offers a very straightforward tale of youthful whiz Mike McDermott (Damon), who dreams of one day turning into a professional player and trying his luck in the poker rooms of Las Vegas.
Despite being a skilled player, Mike doesn't entirely understand the importance of bankroll management, and in secret high-stakes sessions versus Teddy KGB (Malkovich), he loses everything.
Following the failure, Mike makes a commitment to himself and his fiancée (Mol) to give up poker permanently. Meanwhile, when Worm (Norton), a buddy of his, is released from prison and discovers himself in a desperate situation where he needs to make some quick cash, Mike returns to the tables, and the two set out on an adrenaline-fueled journey that involves playing a lot of poker.
Rounders happens to be one of the few films like it, therefore it is absolutely worth watching. It is also a terrific movie that covers vital subjects other than poker, such friendship, commitment, and the value of having confidence in oneself.
In terms of poker sequences, producers weren't really paying close attention to details like bet sizes and other stuff. Although this is a usual oversight in most poker movies, we don't think it takes away from the story because the movie isn't a tutorial or a beginner's guide on how to play poker.
2 – Deal (2008)
One of the more divisive films in this collection is the 2008 poker film Deal. It is a passable poker movie that's worth seeing if you appreciate the game, even though it is by no means a classic.
So long as you maintain reasonable expectations, you'll have a bit of pleasure and not appear like you squandered a few hours of your time.
Burt Reynolds plays Tommy in the film, and Bret Harrison plays Alex. Tommy, a former player, attempts to teach little Alex tips and strategies so he can take on the poker world and earn a lot of money as he does. Of course, Tommy demands half of Alex's wins in exchange for teaching him and entering him in competitions.
The story is straightforward, and there aren't much "amazing" events, but there are plenty of poker sequences in the film including straddle, and notable poker players like Phil Laak, Mike Sexton, and Antonio Esfandiari, make cameo appearances.
It is obvious that Deal was primarily intended for ardent poker enthusiasts, which is a wonderful idea, but this may be a difficult crowd to impress. As a result, the movie didn't really gain much recognition and was never regarded as one of the best films about poker.
This poker movie's discussion of the foundations of the game is one of the key reasons we chose to include it in our list of the greatest poker movies ever made. A veteran poker player who is on a quest to mentor a gifted student. Everyone is able to relate to that, and the movie goes one step further by including a WPT championship.
Certainly, improving in poker is unlikely to occur that quickly, but in a movie, anything is possible. What makes it outstanding is that the principles of poker were explained in the most enjoyable manner possible.
3 – The Cincinnati Kid (1965)
The Cincinnati Kid ranks as one of the best poker movies despite being one of the earliest poker movies. It is essentially a film like the first Rounders, starring Steve McQueen and Edward G. Robinson.
The film centers on a young man, portrayed by McQueen, who sets out to show that he is currently the best poker player living. His quest culminates in a battle against Lancey Howard (Robinson), who is considered (unofficially) as the best in the world by some.
The preferred poker variant in The Cincinnati Kid is Five Card Stud, a version that hasn't gained any traction in a while.
Five cards are used in the game of five card stud, with the initial one being dealt face down while the remaining four being dealt face up.
Given that games of poker were seldom played with table stakes and the guidelines were whatsoever the participants agreed upon, it is difficult to determine how realistic the description of the game is.
The Cincinnati Kid initially appears to be just another poker movie. It occasionally seems implausible by today's standards. Yet, it provides the most accurate picture of an elite poker player's lifestyle. This is one of the movies that can give you a glimpse of what's to come if you're just starting your professional poker career including; the pressure and determination to progress and defeat a more experienced player.
4- Lucky You (2007)
Yet another poker movie that received varying reviews from general audiences and in particular poker enthusiasts is Lucky You.
All things taken into account, it is a humorous film that features numerous sequences of the game being played out, which is what the majority of us are expecting for.
The movie Lucky You depicts the story of Huck and L.C. Cheever (Eric Bana and Robert Duvall). Huck, L.C.'s son, is a poker player who aspires to succeed but is always hampered by the success of his two-time WSOP champion father. Huck has never forgiven his father for leaving his mother, therefore there is no love lost between them both.
The two travel to Las Vegas to participate in the same competition, and this is not only Huck's opportunity to succeed at poker but also an occasion to possibly mend the rift in the family. So in a manner, poker will serve as a conduit for L.C. and his son to start communicating again and mending fences.
If it seems dull, the plus side is that the film has a lot of poker action woven in, and the movie is primarily about poker than it is about Huck finding success with Billie (Drew Barrymore) or mending family relationships.
Lucky You is a poker title that offers all you could want with loan sharks, broken relationships, disappointments, and even a nod to Chris Moneymaker's historic victory at the 2003 World Series of Poker, one of the occurrences that helped spark the poker boom. Although the plot is made up, it will take you on a thrilling voyage through what it requires to win the WSOP and achieve celebrity status.
5 – Maverick (1994)
Maverick, features Mel Gibson, Jodie Foster, and James Garner, is a casual movie that centered around poker but has many humorous and enjoyable sub-plots in contrast to the other films on this list.
No matter how much you enjoy poker, you can still enjoy watching this. It's a good action comedy with gambling jokes all around.
Mel Gibson's played Bret Maverick and discovers that he needs an additional $3,000 to attend a forthcoming winner-takes-all poker competition. Maverick joins forces with Foster, portrayed by Annabelle Bransford to bet for cash because that is the one activity he feels comfortable with.
The two find themselves in a number of humorous, adventurous, and sometimes dangerous circumstances as a result of Maverick's efforts to obtain the money he needs during the upcoming few days, yet the film never loses its carefree and laid-back vibe.
Although it appears to be the least "poker-centric" among them all, Maverick frequently appears on lists of the best poker movies. You might be asking why this is. Even if you understand absolutely nothing about poker or its odds and outs, this film is an ideal option for a relaxing Sunday afternoon screening because of the excellent mix between poker, gambling, and just about anything else.
6 – All In: The Poker Movie (2009)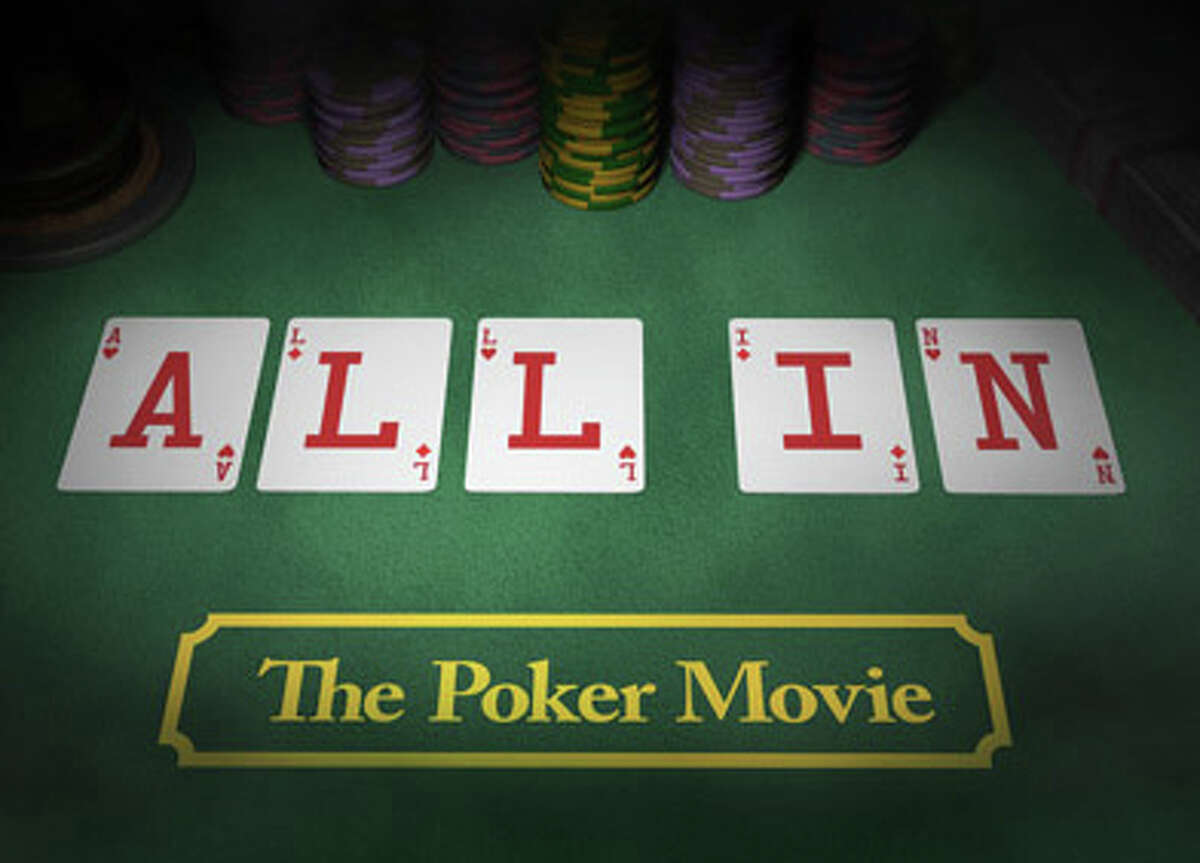 All In: The Poker Movie is a great choice to watch if you like taking a trip along memory lane.
All In, which differs from the other movies on this list, was directed by Douglas Tirola and is a celebrated documentary.
The movie covers the history of poker, starting with its humble beginnings and ending with Moneymaker's historic victory in the 2003 Main Event.
With names like Chris Ferguson, Daniel Negreanu, Antonio Esfandiari, Annie Duke, Phil Hellmuth, Phil Laak, Moneymaker, and others, "All In" has a lot of famous movie stars. It is a thorough and fascinating description of how poker got to be one of the most popular pastimes for individuals in the US and around the world, and for a lot of people, it served as a means of pursuing the American Dream.
This movie is worthwhile to see whether you're a casual poker fan in search of a history "lesson" or a seasoned player hoping to catch up on the happenings that lead to poker being what it is today with a ton of software and elite players.
You'll leave this great poker movie with some fresh perspectives on the game after watching certain especially interesting scenes, such as Moneymaker's narrative of his 2003 WSOP run or players' memories of Black Friday.
7 – High Roller: The Stu Ungar Story (2003)
While Stu "The Kid" Ungar may not be well-known to some of the younger players, his moniker helped usher in a new age in poker.
Ungar, who was widely regarded as one of the greatest players to ever live, had already won five WSOP bracelets when his career came to an unexpected end when he passed away at age 45.
The film High Roller: The Stu Ungar Story ranks as one of the best poker films and chronicles the rise and fall of "The Kid," from his gin rummy-playing beginnings to his eventual shift to Texas Hold'em and long reign as the game's undisputed king until his untimely death.
The Stu Ungar Story is worth viewing to understand about his life's work and the forces that brought it to an abrupt end. There are lots of cards that are playing in the film, so that aspect is thoroughly covered, but it's also interesting to learn about his afflictions.
Although some have attacked this movie for "glorifying" filthy conduct, it is merely a biography of one person. Ungar had a self-destructive personality traits, no doubt about it, but it doesn't diminish how good he was at poker.
8 – Kid Poker (2016)
It might only make sense that Daniel Negreanu, who owns six WSOP bracelets and is widely regarded as the face of poker, has his own documentary on his life.
The full history of Negreanu, among the most successful and well-liked poker players, is revealed in this film. His early years, from playing wild games with pals in Toronto to his initial ventures into the tournament scene in Las Vegas, are traced in the movie.
The travel and residence of his family in Canada is also covered. It offers a different perspective on a contemporary player, including the highs of taking home the biggest poker awards and the lows of blowing out at the beginning. It's a fantastic look at a legendary figure in poker.
9 – Casino Royale (2006)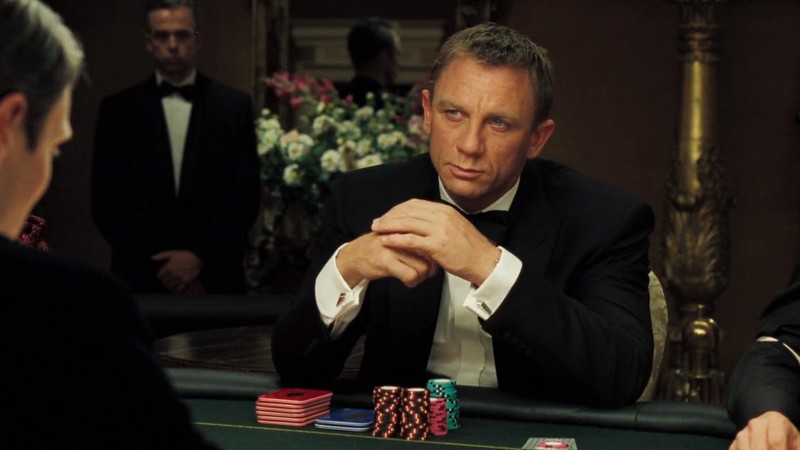 Although it is difficult to state that this movie revolves around poker, the game unquestionably plays a significant role in the story.
Daniel Graig performs the role of agent 007 in this classic James Bond film.
In order to prevent terrorists from funding their activities, he must visit a casino and play poker. He enters a winner-take-all game with a $10m buy-in and a competitor he must defeat.
This movie has 2.5 hours of entertaining action and gorgeous women, including Eva Green.
10 – The Card Counter (2021)
Following an elite card counter and poker player, this movie stars Willem Dafoe, Oscar Isaac, Tye Sheridan, and Tiffany Haddish. It's a recent entry in the poker movie category, and it earned favorable reviews upon debut.
The movie was written and directed by Paul Schrader, with Martin Scorsese serving as executive producer. William Tell, who plays cards in remote establishments, is the main character of the action. Tell, a former officer of the special ops forces, was imprisoned for crimes he perpetrated while serving in Iraq. He searches for comfort as his sins haunt him.
In the movie, Tell plays poker and gambles on a regular basis, just a way for him to kill time and get even with his demons. The movie, which was given license to use the WSOP Circuit trademark, provides a mostly accurate view of the mid-major level of poker. The movie received positive reviews from critics and leverages the poker scene to address some difficult topics and makes its way into our list of one of the best poker movie.
11 – The Grand (2007)
In 2007, Zak Penn directed the improv comedy The Grand. In the film, a group of competitors gathers to participate in a $10m poker tournament held at the Golden Nugget.
One extremely intriguing aspect of The Grand was the way the story was left flexible and that actual poker was played on the set while players were only given basic character descriptions. There wasn't a set winner chosen by the author.
The Grand has gotten a very wide range of reviews from viewers, which makes it evident that not everyone will enjoy it. Jack Faro (Harrelson), a former drug addict who has experienced 74 unsuccessful marriages, is the leader of the diverse cast of people competing in the competition.
The concept that anyone may win in just one game and that a single tournament can transform a person's life is more important than the actual poker hands in this film, which has a lot of poker scenes.
Although some of the acting in the film occasionally seems overly sincere, The Grand will have to do since there aren't many other poker comedies to select from.
12 – California Split (1974)
George Segal and Elliott Gould's portrayals of the main protagonists Bill and Charlie, who met at a poker game and choose to live the life of elite players in the 1970s in America.
This poker movie illustrates how a gambler's life can turn sour and compels you to consider your own decisions.
They encounter a great deal of unique scenarios and hurdles along the path to their gambling goals, and at first it may seem like fun. However, such a way of life calls for a lot of sacrifices and can easily turn into a nightmare, as this film beautifully illustrates.
This film earns a spot among the top poker movies due to excellent directing and performances. There are times when it resembles viewing a documentary on the topic at hand, which is always a positive indication.
13 – Molly's Game (2017)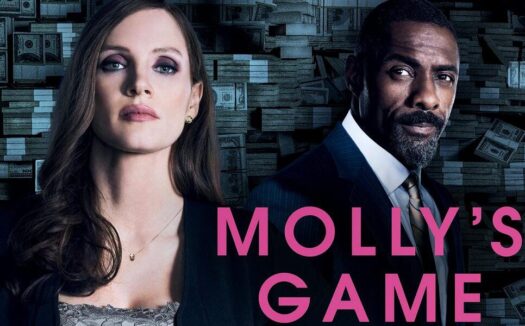 Molly's Game constitutes one of the more recent television-aired real poker movies. It was published in 2017 and is centered on the actual account of Molly Bloom, a "Poker Queen" who oversaw high-stakes private events that included a few of the biggest names in business, Hollywood, and expert poker players.
The film, which features Jessica Chastain, Idris Elba, and Kevin Costner, depicts Bloom's life as it would have played out in Hollywood, from her early years as a would-be Olympic-class skier to her final collapse as a result of setting up illegal games of poker.
For any true poker lover out there, Molly's Game is undoubtedly on the list of must-see movies. The overall plot isn't too awful, despite the fact that some of the actions and circumstances in the film seem a little overblown. Even poker enthusiasts are unlikely to find too much to grumble about because the writers got most of the poker concepts right.
Regarding everything else, even if it may seem like there is too much money and glamour everywhere, it's not that difficult to believe it all when you look at the backgrounds of the people who worked on these games.
14 – Shade (2003)
Shade is a terrific option for individuals who like their movies with a lot of action and suspense and get a tag as one of our best poker movie.
The main characters in the story are a bunch of hustlers who organize a high-stakes poker game. However, things fail to unfold as planned, and soon they are being pursued by mafia enforcers who want their money back.
Without giving away a great deal of the plot, Shade is a top-notch film in every way, from the acting to the visuals to the poker scenes, which are done extremely well.
You may be caught off guard by a few plot twists, and the narrative will have you on the verge of your seat right up to the very last scene.
Additionally, there are some very amusing and realistic real-world poker situations in Hollywood films, which isn't very typical. All things considered, the poker movie is excellent and well worth the effort you put in.
15 – A Big Hand for the Little Lady (1966)
Warner Brothers published A Big Hand for the Little Lady, commonly referred to as Big Deal in Dodge City, four years prior to the WSOP actually existing. People that don't mind seeing a classic are likely to have fun, even though it could be a touch dated for modern poker fans.
A guy called Meredith, portrayed by Henry Fonda, is on the move with his spouse, depicted by Joanne Woodward, and their kids when he discovers himself in a high-stakes poker game in this comedic western film, which was written by Sidney Carroll and directed by Fielder Cook. Although everything might not be as it appears, he discovers himself in problems than he can manage and his wife is required to step in.
FAQ for Poker Movies
A Big Hand for the Little Lady: Is it based on real events?
The poker in A Big Hand for the Little Lady is genuine in that it depicts several typical poker themes, including degeneracy, large stakes, and the scam. The "big hand" that culminates in a huge pot of $20,500 is entertaining, even though a modern-day poker audience would find the betting inappropriate. Remember that this narrative is set in 1880, so the amount would be equivalent to about $550,000 today.
Table stakes are a familiar concept to players today, but they weren't available in the old west. They meant that it was played with no limits. You are out of the game if you were unable to call a raise.
Can I watch A Big Hand for the Little Lady on Netflix?
A Big Hand for the Little Lady is not available to view on Netflix currently. There seems to be no plans to release the film on Netflix.
Can I watch A Big Hand for the Little Lady on Amazon Prime?
A Big Hand for the Little Lady is, in fact, a rentable or purchaseable title on Amazon Prime. The same applies to renting/buying it on AppleTV and Vudu.
Can I watch A Big Hand for the Little Lady available on Disney+?
A Big Hand for the Little Lady is not yet available on Disney+, and considering that it is a Warner Brothers production, it is unlikely to ever be.
Mississippi Grind: Is it based on real events?
Absolutely, Mississippi Grind is among the poker movies with the most realism. In actuality, that is one of its advantages. Someone who has played poker seems to be able to identify with the people and circumstances they are put in. The poker audience often enjoys the fact that not many Hollywood shenanigans are taken.
How can I watch Mississippi Grind?
If you are thinking where to see Mississippi Grind, it is accessible on the DVD format, Blu-ray, and through a number of streaming services, like HBO Max.
Can I watch Mississippi Grind on Netflix?
No, Mississippi Grind is not now accessible on Netflix. However, given that it is a fairly recent, it is likely that it will eventually become part of their collection.
Can I watch Mississippi Grind on Amazon Prime?
Yes, Amazon Prime does provide the option to buy or rent the movie Mississippi Grind. The same applies to renting/buying it on AppleTV and Vudu.
The Cincinnati Kid: Is it based on real events?
The Cincinnati Kid is, in fact, genuine for its era. Implementing modern poker criteria to this classic movie may not be a good idea. The film is an incredible ride, though, provided you're ready to go along with it. One thing to keep in mind is that stud was the preferred game during that time; no-limit hold'em wasn't generally popularized. It was five-card stud in the instance of The Cincinnati Kid, which entails dealing a single card facing down and four cards facing up one at a time with a round of betting within each street.
How can I watch The Cincinnati Kid?
The Cincinnati Kid is accessible on DVD, Blu-ray, and through a number of streaming platforms. If you have an HBO Max membership, you can view The Cincinnati Kid; alternatively, one has to buy or rent it.
Can I watch The Cincinnati Kid on Netflix?
No, Netflix currently doesn't have The Cincinnati Kid in stock.
Can I watch The Cincinnati Kid on Amazon Prime?
Yes, you may buy or rent The Cincinnati Kid through Amazon Prime. The same applies to renting/buying it on AppleTV and Vudu.
Can I watch The Cincinnati Kid on Disney+?
No, The Cincinnati Kid won't probably be on Disney's streaming service because it's an MGM movie.
California Split: Is it based on real events?
Yes, California Split presents a startlingly realistic view of the gambling industry, that obviously incorporates a variety of poker games. Additionally, it does a fantastic job of transporting you along for the wild journey with the two protagonists, Bill Denny and Charlie Waters. You'll struggle to hang on as a viewer as you go through similar swings and turns whilst the stakes keep rising!
How can I watch California Split?
Although it is difficult to locate, California Split can be purchased on DVD. Still, there are a number of streaming services where you may watch California Split.
Can I watch California Split on Amazon Prime?
Yes, people with a membership can view the California Split for free on Amazon Prime. On Vudu and AppleTV, California Split is also a rentable or purchaseable title.
Rounders: Is it based on real events?
Yes, the fact that Rounders accurately depicts the game represents one of the main reasons why poker players adore it. All that is in Rounders, from the plot to the individuals, feels genuine.
How can I watch Rounders?
Rounders can be found to rent or buy on DVD, Blu-ray, and a number of streaming platforms.
Can I watch Rounders on Netflix?
No, Netflix does not currently have a copy of Rounders.
Can I watch Rounders on Amazon Prime?
Yes, Rounders is a movie that can be purchased or rented through Amazon Prime. The same applies to renting/buying it on AppleTV and Vudu.
Can I watch Rounders on Disney+?
No, Rounders is a Miramax movie, thus it's unlikely that it will be offered on Disney's streaming platform.