Is Metamask only for Ethereum? This is a question that has been asked repeatedly since the inception of the Metamask crypto Wallet.
Before we answer this question, you need to have a basic knowledge of the Metamask wallet, how it connects to Ethereum, how to use this wallet, and lots more. Read on to learn all you need to know about Metamask.
What is MetaMask?
Metamask is a cryptocurrency wallet that works with the Ethereum network. This wallet is not kept like a physical flash drive or connected to the internet. Instead, this wallet stores your digital assets on your browser to keep them safe.
Metamask was created by ConsenSyn and was first released in 2016 as an extension that handles tokens and complete transactions that are supported by Ethereum. Four years after the release of the Metamask extension, a mobile application for the Metamask wallet was released in September 2020.
To safeguard your digital assets, Metamask requires private keys to make transactions or access your funds. This wallet offers competent security, greater convenience, and anonymity even as a chrome extension.
Although the wallet has a website and a mobile app, it is important to remember that the Metamask is a chrome browser extension. This gives you the added advantage of being able to install it on your chrome.
Although your private keys are still accessible through your device, this wallet reduces the risk of being hacked. Through this article, you will discover that knowing how to use Ethereum with Metamask is very important if you want to improve your Ethereum crypto trading experience.
A crash course on hot wallets
To better understand what Metamask wallet is and its functions, you will need to understand hot wallets first.
There are numerous types of crypto wallets, and a Hot wallet is a type of cryptocurrency wallet. They are a type of crypto storage system that Can only be accessed online. Hot wallet users store their private keys here, and the wallet keeps it safe until they need it to access their digital assets. Metamask Ethereum wallet is a type of hot wallet that stores your data using the storage of your web browser.
For those wondering if using hot wallets is a good idea or not, it's a good tool to use. One major benefit of using a hot wallet is that it protects your funds from potential online threats and hackers. Even though it's not as secure as cold storage (cold wallets), it does an extremely good job of keeping your assets safe.
As a crypto trader, you should know that just like other crypto wallets online, the Metamask Ethereum wallet comes with certain risks. It's also important to know that all crypto investments have their risks. Since your hot wallets like Metamask are accessible online through your browser, you must keep them secure from threats.
If you are the type that prefers to have their private keys completely off the internet, then you can explore the cold storage b option.
How to get started using Metamask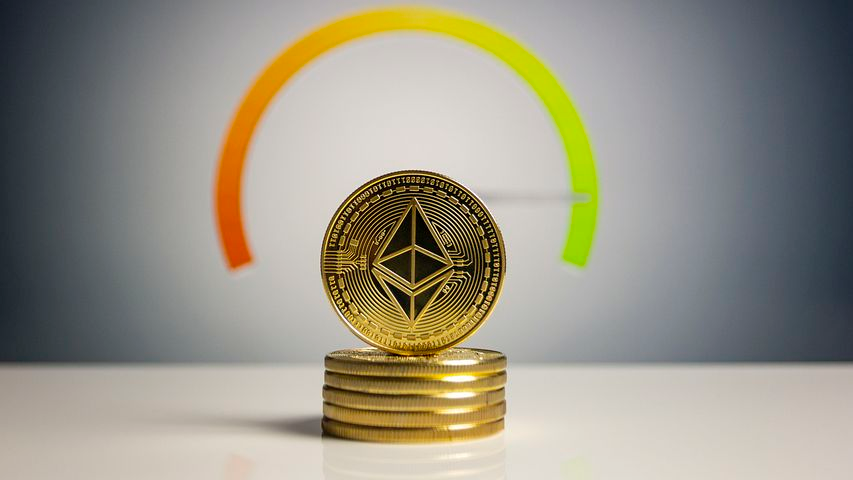 Metamask is one of the simplest Ethereum wallets and dApp (decentralized applications) browsers to use, though it might look difficult to beginners. It takes only a few minutes to set up your Metamask account.
First, you will need to have Google Chrome or a Chromium browser like Firefox or Brave.
Download and install the Metamask extension (Chrome extension or Firefox Addon) using either Chrome or Firefox.
When you have installed it, Select the get started button to start creating your Ethereum wallet.
Next, select Create a wallet.
You will be asked if you want to help in improving Metamask. Select I agree if it interests you, or select No thanks.
The step is for you to select a password. Your password should be at least 8 characters long. It's advised you use a password you haven't used anywhere else, and it should include Symbols, uppercase and lowercase letters, and numbers.
Read and accept the Terms and conditions of Use, then proceed to select create, once you have chosen a unique password.
You will be presented with a 12-word backup phrase by Metamask. Carefully write down this phrase in the same order it is displayed on your screen. You will need this phrase to recover your wallet if you ever lose access to it. Therefore you need to keep it safe and private. Anyone who has access to this phrase can access the funds in your Metamask wallet.
Once you have written this down, select Next. Enter your backup phrase in the same order on the next screen to confirm the phrase. Select Confirm after entering it.
You are almost done with setting up your Metamask wallet. Select all done on the final page, and you have logged in to Metamask automatically.
If you get logged out, you can log in again through the Metamask icon next to your URL bar.
You can now view your transaction history in the activity tab, and see your lists of assets in the assets tab.
Sending cryptocurrencies through Metamask is by simply clicking the send button, then proceeding to enter the recipient's address, and the amount you want to send and select a transaction fee that suits you.
You can also adjust the transaction fee manually by selecting advanced options and using the information from the Ethereum gas station or similar systems to choose a more acceptable gas price (transaction fee).
Click next and proceed to confirm or reject the transaction on the next screen.
MetaMask and its compatibility with Ethereum
By now, you might be thinking; so how does MetaMask connect to Ethereum? Is Metamask only for the Ethereum Blockchain? Currently, the Metamask works only under the Ethereum Blockchain and everything related to it.
Users can connect their Ethereum accounts to different applications under the same network using a global API. This API reads the information about the data connected to the account, and it suggests other platforms it's compatible with.
Therefore, if you want to access other decentralized Ethereum-based apps or you own ERC-20 tokens, you can access them easily using Metamask. All you need to do is download the Metamask browser extension and activate it.
After successfully activating this extension, you will be given the option to either store your private keys or create an account. You can easily access all your Ethereum-based tokens like Polkadot, Solana, and Cardano, once you set up the wallet.
Trading tools such as Metamask are not just making crypto trading activities easier, but they also help improve your online casino experience. If you enjoy betting on online casinos like Bet999, then you can use Metamask to deposit or withdraw your Ethereum funds.
Features offered by MetaMask
Having known how to use the Metamask wallet for Ethereum, and how Metamask relates to Ethereum, now you are ready to discover the features this extension offers.
Below are the features of Metamask and Reasons why you need a Metamask extension:
Metamask is Easy to Navigate
Metamask is one of the few crypto tools that is easy for both amateur and seasoned traders to use. To work with cryptocurrencies is not an easy task, the traders and investors need to know the technology inside out before they decide if they will invest or not. It is at this point that hot wallets like Metamask come in. Metamask allows traders to enjoy a seamless and easy trading experience.
Metamask extension allows you to connect with other decentralized apps. Other special navigation advantage include; managing the identities for your wallet, customizing other potential apps you might be interested in, and lots more. Most times, the Metamask interphase is asking your permission to connect you to other pages you might be interested in online.
With Metamask, both beginners and experienced traders will find accessing, sending, and Receiving crypto very easy.
The Metamask Mobile App is Easy to Access
If you are not satisfied with the performance of the Metamask chrome extension, downloading the mobile application is the next step. With the app, you get to enjoy all the benefits of using Metamask in one place instead. Plus, it becomes easier to carry your digital funds around, no matter where you are since it's now on your mobile device.
The Metamask app doesn't take more than 57 MB of space, and wouldn't take long to download. You can start exploring the app after downloading and linking all your desktop data to it.
It has an Open Source Code
These are the biggest selling points of Metamask wallet. It is completely open-sourced and users get to own their data. You have the power to do anything you want with your private keys instead of entrusting them to any downloadable system.
This open-source code also means that the members of the Metamask community have a direct hand in making the platform a success.
It Stores NFT and other Collectables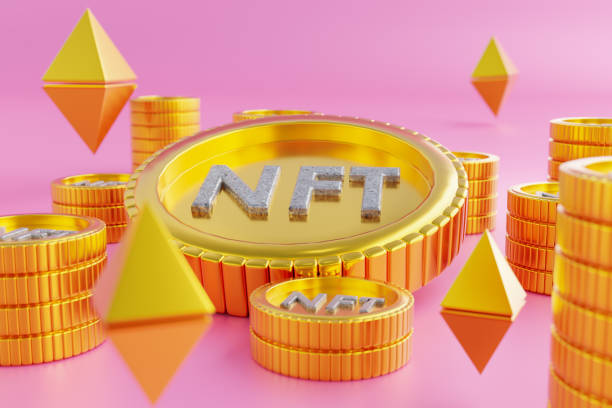 With the growth of the Crypto industry comes lots of innovations including NFTs (Non-Fungible Tokens) a form of crypto art and Other Special collectibles. The good news is that you can access all these crypto innovations and even more when you use Metamask.
You can add and access NFTs in Metamask, but you cannot see them in their native forms. You can add any new NFTs to your existing collection on Metamask or transfer them to other people as gifts.
Metamask has a Swap Functionality
The Swap feature is a new feature on Metamask that sets it apart from other crypto wallets. This feature allows users to trade their current cryptocurrencies and swap them with any other currency supported by the Metamask platform.
With this feature, there is no need for you to do manual transactions from one extension or application to another. Instead, you have everything you need with you without any extra fees or stress.
Customer Service and Security
Another important feature that Metamask has is its security. This security gives you the confidence that your private keys are in a trustworthy wallet. You have the option of putting up various security measures like two-factor authentication and strong passwords to secure your account.
Also, as a user of the Metamask platform, you will be entitled to round-the-clock customer service. If you ever have questions about Metamask or you need help on the platform, you can simply send an email to [email protected] and expect a swift reply.
Quick Access to dApps
Because Metamask functions under the Ethereum Blockchain network, you can explore dApps (decentralized applications) under the Ethereum Blockchain network using Metamask.
Metamask Account is Free
In addition to all the amazing features and benefits Metamask offers, you don't need to pay to create a Metamask account. Plus, their transaction fees are affordable compared to other crypto wallets.
MetaMask, ETH, and Bet999: The dream team
Learning how to navigate Metamask for Ethereum can be a little confusing for newbies in the crypto world. However, the more familiar you are with the concept of Metamask, the easier it becomes. You will discover that crypto tools like Metamask are very important in managing your digital assets.
Seeing as Metamask and Ethereum are working together to provide the best crypto trading experience for their users, you must take advantage of it. Combining the strength of a cryptocurrency like Ethereum, and a hot wallet like Metamask, it's certain you will perform well on crypto casinos like Bet999.
This is because among the digital currencies accepted at the bet999 is Ethereum. This will make it easier for users to deposit, place bets and withdraw their winnings easily.
Most people who invest in cryptocurrencies have a hard time thinking of how to ensure the safety of their digital assets or store their private keys. With the combination of Metamask's support and Ethereum tokens, it's easier for users to access and store their crypto efficiently.
This also applies to the Bet999 casino platform. You will get easy access to your funds, and be able to deposit and withdraw without stress with Metamask. All of our games use cryptocurrency, therefore you can withdraw and deposit your Ethereum tokens and start enjoying games like Poker, Slots, Hilo, Plinko, and lots more with ease.
Many Metamask users have left a lot of positive feedback about the platform. You should try out Metamask at the Bet999 Crypto casino to experience the extension for yourself.
What advantages does MetaMask have?
Metamask has the following advantages:
It is very popular: as users only need to have the extension to get access to a lot of dApps
It's Simple and easy to use:You only need to remember your password and transactions are signed on your behalf.
Metamask saves space: instead of downloading the Ethereum Blockchain, Metamask requests for nodes outside your computer.
It is Integrated: Since Metamask works well with dApps, it makes it very easy to send and receive Ethereum.
What disadvantages does it have?
The only disadvantage Metamask has is Third-party. It holds private keys within your browser, which makes it less secure than a paper or hardware Wallet (cold storage). Although for how easy Metamask is to use, this is a reasonable compromise.
What are the alternatives to MetaMask?
Other alternatives to Metamask wallet are:
Coinbase Wallet
Brace Wallet
MyEtherWallet.