Slot games are some of the most popular casino games around, and they are famous for being easy to play. There's no skill required in this game, as payouts are random. So, you just need ample luck, and you'll be just fine.
Nonetheless, you shouldn't play this game ignorantly, as that can reduce your chances of winning. This article will provide some much-needed information on slot machines and also show you how to pick the best ones.
How Do Slot Machines Work?
Slot machines are a casino classic that once defined land-based casinos. "The one-armed bandit," as they were called then, requires players to spin a reel.
When players spin the reels, they'll need to match identical reels to win. However, as slot machines improved over time, winning required players to match symbols according to a payline. Online slots also improved the winning strategy in slot games, as the paylines are now varied.
In all these changes, however, the main fact about how to win at slots never changed. This is the fact that slot games have no strategy and are all dependent on luck.
Our Top 9 Tips for Online Slots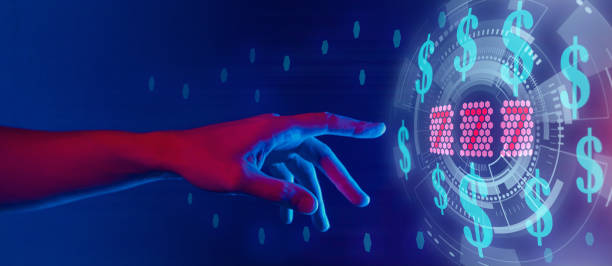 Even though there is no surefire way to win at a slot machine, you can increase your chances of doing so. As such, we've put together 9 reliable tips that can increase your winning chances at slot machines.
1. Choose Your Slot Carefully
It's rare for two slot games to be the same, even when they're from the same software developer. All slot games come with different themes, paytables, designs, Return To Player (RTP), volatility, and soundtracks. Ensure you choose a game with themes, volatility, and a RTP that you'll appreciate.
2. Practice with Free Games
Most online casinos offer players the opportunity to play demos of their slot games. A demo is like the main game, except you don't bet or win real money. However, it provides an opportunity to get a feel for the main game, understand its controls, and practise your winning strategies.
3. Study the Pay Table
The paytable for slot machines shows the payout for symbols in the game. It also indicates if there are any special symbols you need to pay attention to.
4. Choose between Regular or Progressive Slots
Jackpot slots are casino games you can play online that pay out more than regular slots. These jackpots are bonus payouts that are awarded to a lucky random winner. You'll encounter two types of jackpots in slot games: regular and progressive jackpots.
Regular Jackpots: This is the usual jackpot slot where you win a particular maximum payout if you're lucky. Here, the value of the jackpot is known at every point in time, and players know what payouts to expect.
Progressive Jackpots: A portion of all player bets go towards creating this jackpot. Its special feature is the fact that it increases with each bet that a player makes.
As such, a progressive jackpot increase your chances of winning, since the smaller jackpot value pays out more frequently. This pot is usually small at the beginning, but it gets larger as players continue to bet.
However, regular jackpots offer just one pot, which usually pays well. So, you should make your choice based on these features.
4. Stick To Your Budget
One of the first things to decide when playing a slot machine is to set aside a budget. Your budget is the maximum amount of cash that you can safely spend on betting.
Never go above your budget, regardless of how exciting the game is. This can leave you in dire straits, especially when you lose that round.
5. Aim for Smaller Jackpots
When you play a progressive jackpot slot, it's always tempting to go for the bigger jackpots. However, your chances of landing the bigger jackpots are slim. So, stick to the smaller ones, as they pay more frequently.
6. Look Out for Bonuses
Bonuses at slot machines usually come as free spins and free cash deposits. These bonuses can allow you to play an extra round for free, which offers another opportunity to win. So, you should make use of these bonuses whenever they're available.
7. Look for High RTP Slot Machines
The slot industry standard is 96%, and RTP values below that offer lower chances of winning. The RTP value also defines the possible returns players can look forward to when they wager $100. This means that a RTP of 96% shows that players can expect a long-term return of $96 when they wager $100.
8. Pick a Game You Enjoy
Never pick a slot machine just because it's popular or it plays well. Doing this defeats the core purpose of playing at online casinos, which is to have fun. So, always go for a slot with a genre, graphics, or gameplay that you'll appreciate.
9. Make Reasonable Bets
Any slot machine strategy that promises a 100% chance of winning is false, so don't believe it.Slot game strategies can only increase your chances of winning; they don't guarantee a win. So, you should never bet all your funds at once just because you are sure of winning.
5 Slot Games with the Best Bonus Features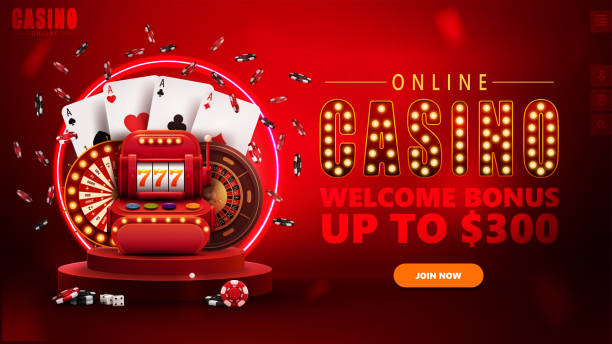 There are many reasons why people play slot machines, and many do so for their bonus games. The online slot industry is filled with thousands of slot games, and most of them offer unique bonus games. Nonetheless, we've put together a list of 5 slots with some of the best bonus features around.
Avalon II [95.9% RTP]
Avalon II is a Microgaming slot that comes with a 5×3 reel and offers 243 paylines. This slot comes with 8 bonus features that offer free spins, an enjoyable animated scene, and a multiplier feature. 2 of these bonus features can be triggered at random.
Family Guy [96.05% RTP]
This 5-reel slot from IGT comes with 30 paylines, and it allows players to appear in the world of the animated series This game comes with 3 bonus features that offer 7 bonus games. The bonus features in this game are triggered by the appearance of a major character in the show.
Jackpot Raiders [96.3% RTP]
Released in 2019, this slot from Yggdrasil offers 5 reels and 20 paylines. There are 5 bonus features in this game and a local progressive jackpot. The jackpot allows players to earn up to $164,000.
Jurassic Park [96.67% RTP]
Microgaming released this slot machine with a movie theme and it has 5 reels and 243 paylines. There are 6 bonus features in this game, with 5 types of free spins features.
Gladiator [91.46% RTP]
Gladiator is a 5×3 slot from Playtech that has 25 paylines, 3 bonus features, and a progressive jackpot. Don't let the 3 bonus features fool you though, as they offer many features themselves.
How to Gamble Responsibly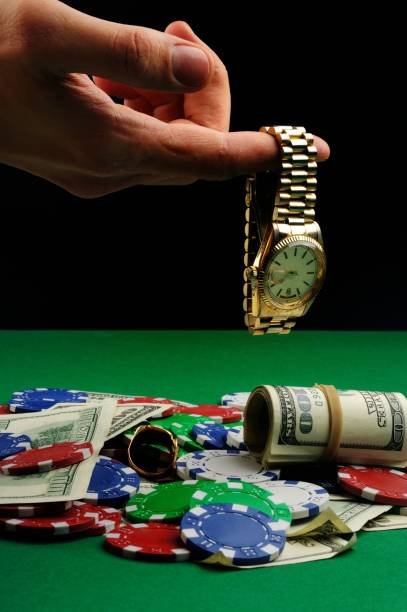 Playing casino games is supposed to be a fun affair, but sometimes punters lose sight of this. They start to chase wins, and this could develop into a dangerous addiction. Nonetheless, you could avoid all this by following these simple instructions on gambling responsibly.
Take Breaks
Regardless of how interesting a casino slot is, you have to remember to take regular breaks when playing. This would give your mind ample time to rest and put you in good shape for another round.
Resting in this case doesn't mean leaving the casino site while you continue sitting at your computer. Rather, you should leave your gaming space entirely and go outside. Talk to someone or take a little walk.
Bet Money You Can Afford to Lose
Never stake money that you can't afford to lose in a casino game. There's no certainty of winning in any casino game, and this is embodied in slot machines. So, there's a high chance of losing the bets that you place in a game.
As such, you shouldn't bet your house rent, bus fare, meal money, or life savings on any game. This is money that you cannot afford to lose, and betting on them means that you're likely to lose it.
Don't Chase Losses
Sometimes, bettors get blinded by the fact that they lost when it looks like the odds are in their favor. In such cases, they'll try to rectify this by betting once more in hopes of acquiring that win.
This is a dangerous practice, as it can give you tunnel vision, with only the winning bets in sight. Punters who did this have been known to spend far more than they anticipated chasing that elusive win.
Winning and losing at online casinos are the norm. Therefore, never allow the fact that you lost any game to cloud your judgment. Just accept it as a normal occurrence and move on.
Never Borrow Money to Play Casino Slots
You should never bet at slot machines with money that isn't yours. This has been the cause of many gambling-related issues in society today. A scenario where bettors become debtors because they gambled away money that they borrowed.
So, regardless of your certainty to win at slots, never gamble with money that you borrowed. You shouldn't take a loan so that you can get money to place bets, either.
Never Play While Inebriated
Avoid visiting online casinos when you're drunk or when you're high on marijuana, cocaine, or other drugs. These substances impede your thinking ability, making it easier for you to lose money. They also erode your ability to recognise betting funds, so you could bet more than you intended.
Many bettors have found themselves in dangerous situations just because they made bets that they shouldn't have. So, if you're feeling tipsy or you feel like getting high, you should end your betting session there.
Never Gamble While Underage
Casino betting is an affair for adults and individuals over the age of 18. This is because people at the age of 18 and above can handle the stress that comes with gambling. Conversely, younger individuals are more likely to develop an addiction or a gambling habit, which could ruin them.
What is an RTP Rate in Slots?
The RTP or Return To Player in a slot game is the rate at which players are awarded wins. This defines the probability of winning in that game. As such, higher RTP percentages equate to higher chances of winning.
The minimum acceptable RTP in the slot industry is 96%. Anything below this offers lower chances of winning.
An RTP of 97% means that players can expect a long-term payout of $97 when they wager $100. A 98% RTP also means that players can expect a long-term return of $98 when they wager $100.
How to Win Big on Slots Online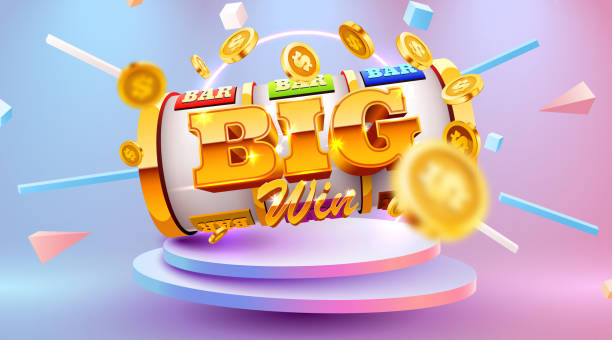 Winning big on slot online machine is dependent on the maximum payout of the game. In this case, the obvious choice is jackpot slots, and progressive jackpots are even better.
So, if you want to win big while playing a slot game, choose a game with a progressive jackpot. The prize pool for a progressive jackpot is usually large and can go up to millions of dollars. While the chances of winning these figures are slim, the possibility still exists.
The payout of progressive jackpots increases with each period that they aren't won. That's because each player who plays the game adds to its prize pool.
Slots with The Best Odds
The slot machines with the best odds are those that provide the highest chances of winning, and these are low-volatility slots. A low-volatility slot game offers little payouts but at a high frequency. This means that they offer low risk for any player.
The following are a few of the slots with the best odds:
Thunderstruck II
Starburst
Enchanted Garden
Flaming Fruit
Secrets of Atlantis
As it is with majority of the online casinos, there is a dedicated slot section available at Bet999. It is populated with titles from some of the best games providers in the industry. They also come with unique themes and features to amuse players. Some of the top slots to play at the crypto enabled casino are;