Blackjack's excellent odds compared to the other casino mainstay titles are one of the primary reasons it is such a well-liked card game. Another factor that draws many players to it is its modest house edge. The casino games that can have their outcomes affected by the correct quantity of information and an array of skills tend to be the most profitable. One of the best casino games in this regard is blackjack because winning or losing can be determined by effective planning and technique.
There aren't much additional casino games that allow you to enjoy top-notch amusement while making money over the long run. While it is true that you may assess your odds, develop a strategy, and so significantly reduce the house edge, this effort is in no means simple. You must extensively read up on the game and become familiar with every facet of it if you want to develop into a regular winner.
Even though, there is rarely any assurance that you are going to win a specific hand because, in the long run, it all depends on the cards you are dealt, or, in other words, on your luck. But understanding your chances of winning and the likelihood of receiving a particular card might help you play much better and earn more money. You should concentrate on producing tiny but regular gains if you want to succeed over the long run.
Odds Definition
As previously mentioned, understanding the odds the particular version offers you will help you make the best possible use of every session. The odds are expressed in percentages when it has to do with blackjack, and they are applied to calculate your chances of succeeding or failing in a specific situation. Given that they are impacted by numerous circumstances, they can be described as being quite dynamic. The game's guidelines, the house edge, and the amount of decks in play, all have a significant impact on your odds.
Making better decisions for your hand might be aided by understanding your chances of busting in a specific circumstance or your chances of obtaining a blackjack. For example, you wouldn't hit, if you knew you had a good possibility of going over 21. By taking steps like this, you'll increase your likelihood of achieving your goals since you'll be more likely to act appropriately when necessary. Utilizing a simple strategy and understanding your blackjack odds will help you achieve your goals and win more regularly. Even if you are knowledgeable about the odds and the house edge, you will inevitably lose more money over time if you don't play with a solid plan.
One intriguing probability theory which is the rule of big numbers, helps in figuring out why casinos can continue to turn a profit over the long run even while playing profitable titles like blackjack. It demonstrates that the greater picture is what really matters. To put it another way, even though the casinos lose money each time an individual wins in blackjack, it is of little significance because their profits are amassed over a significant amount of hands. This implies that if you don't utilise a technique that lowers the house edge, you can't really change this reality, irrespective of the number of consecutive wins you have.
Player's Odds Table
Mastering a basic strategy is all that is necessary to reduce the house advantage in online blackjack games. The return-to-player (RTP) percentage may be increased even more by using more complex strategies like card counting.
But the casino has the authority to make an individual's blackjack odds weaker. Physical and live casinos can achieve this by introducing more decks to the shoe, reducing payouts, and enacting tight blackjack regulations such as not allowing for doubling after splitting.
Knowing blackjack probability and how it affects blackjack odds is crucial to figuring out any possible edge you might have in a game. It can boost payouts and lessen the likelihood of losing money on unfavourable hands.
The table below provides an elementary illustration of the manner in which you can evaluate the probability associated with selecting to hit after having been given your initial two cards.
Player's Bust Probability
| | |
| --- | --- |
| Hand Value | Probability |
| 11 or Lower | 0% |
| 12 | 31% |
| 13 | 39% |
| 14 | 56% |
| 15 | 58% |
| 16 | 62% |
| 17 | 69% |
| 18 | 77% |
| 19 | 85% |
| 20 | 95% |
| 21 | 100% |
Dealer's Odds Table
In the game of blackjack, the dealer always stands a better chance of winning than you do. That's because going second and taking judgments depending on your standpoint has its advantages.
Nevertheless, based on the blackjack house regulations, the dealer odds may fluctuate. For instance, an operator who must strike on a soft 17 has a smaller chance of succeeding than one who must stand on the same hand.
The possibility of a dealer busting is depicted in the chart below, along with how that can vary based on the house regulations.
Dealer's Burst Probability
| | |
| --- | --- |
| Dealer's Card | Probability (Stand on 17) |
| Ace | 17% |
| 2 | 35% |
| 3 | 37% |
| 4 | 40% |
| 5 | 42% |
| 6 | 42% |
| 7 | 26% |
| 8 | 24% |
| 9 | 23% |
| 10 | 23% |
Types of Blackjack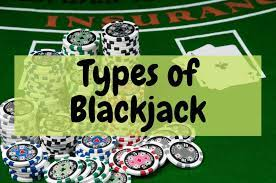 The most prevalent and straightforward game in a casino is blackjack. According to data from Las Vegas, blackjack was the most popular game and generated 643 million in income in 2020. Compared to other casino games, blackjack offers greater odds and probability. Nevertheless, you ought to be aware that there are many different variations of blackjack. The blackjack game you're playing has a big impact on your chances of winning. Let's go over the most prevalent variations.
Classic or Traditional Blackjack
Most casinos offer classic blackjack, also referred to as American blackjack and played with eight 52-card decks.
For all variations of blackjack, the average win probability is 42.22%. In classic blackjack, the likelihood of scoring 21 is 4.75%.
The likelihood of winning at classic blackjack is 3:2. You will receive 1.5x your stake if the payment remains the same. Due to this, if you bet $100, you win $150.
European Blackjack
In contrast to traditional blackjack, the European variation uses two decks of cards, each with 52 cards.
An additional distinction is that the dealer stops hitting after a soft 17 (getting one ace). However, since the dealer doesn't check their cards, they could have a strong hand, making your wager useless.
All things considered, the likelihood of getting a blackjack in the European variant is approximately 42%, just like in classic blackjack.
The blackjack odds in the European variant are exactly the same as in traditional blackjack, with 3/2. It is more advantageous because the house edge, which stands at 0.39%, is lower.
Blackjack Switch
Two hands are used when playing the blackjack switch variation of the game. Despite allowing the gambler to switch between hands, it adheres to the classic blackjack regulations.
For instance, if you possess 3 and 11 in a certain hand and 10 and 9 in another, you may swap 3 and 10 to acquire 21 in one hand and 12 in the other.
Similar to the others, blackjack switch win probability is roughly 42%.
This is due to Switch having its own regulations. All wagers push when the dealer strikes at 22 and he's not eliminated from the game. Furthermore, both hands are staked with the same amount.
Switch has one of the least house edges in a casino at 0.58%, which is somewhat less than the classic's.
Remember that blackjack switch has 1/1 odds, which means it offers lower payouts than traditional blackjack. You win $100 for every $100 you bet.
Live Dealer Blackjack
You can enjoy live online blackjack with a dealer from the comfort of your own home if you don't like playing with machines or are OK with the odds provided by video blackjack.
This kind of online blackjack is preferable because it typically abides by the traditional blackjack regulations.
It also has a reduced house edge, which varies depending on the online casino you're playing between 0.49% to 0.72%.
Blackjack with Live dealer has the same great odds as conventional blackjack and has a 3/2 payoff.
What is the Probability of Getting Blackjack?
The probability of getting dealt a blackjack when participating in a single deck card game is 32/663, or 4.83%. That is roughly one in every twenty hands.
If the deck is not changed after each hand, though, this could alter. For instance, if three hands were already dealt, without any Ace or face cards showing up, the blackjack odds will increase based on the amount of cards eliminated out of the deck.
The random number generator (RNG) ensures that you are consistently dealt cards from a 52-card deck when engaging in real money blackjack online. This indicates that the likelihood is still 4.83%.
The blackjack probability drops when you play blackjack games with more than one deck, but not as drastically as you might expect. Consider the case of two card decks, the blackjack probability is 4.78%. While with six card decks, it is just little lesser at 4.75%.
Using Blackjack Odds to Win Difficult Hands
Due to the close odds involving the dealer and participant, some blackjack hands might be exceptionally challenging to win. The dealer's upcard is a very helpful tool, yet it can occasionally create awkward situations.
We'll go over the trickiest hand and dealer upcard combos in this section. We'll outline how studying the blackjack odds for these types of hands remains useful in helping you improve your probability of succeeding:
Face up 21
Face up 21 is another common variation of the game. All of the cards are faced up, making it exciting to play because you can always see the dealer's cards.
Face up blackjack variant has similar winning odds of +/- 42% as many regular blackjack variants.
Each tie in a game of Face Up Blackjack results in a defeat for the player. If both the player and the dealer possess 20, the player loses.
The house edge, which is 0.85%, is the highest of all other variants stated so far. The blackjack probability when dealt face up is 1/1.
Face up 21 is frequently chosen by players since it aids in the development of better strategies and is typically regarded as entertaining.
If you want to engage in blackjack for real money, it's not the ideal option as it has high house edge and poor odds.
Low pairs
Starting with the easiest ones first. Constantly split on dealer 5 or 6 if you have a set of 4s in your hand. Do not split a pair of fives if you've got them. As opposed to this, splitting an ace pair is a given.
Whenever you get sets of twos, threes, or sixs, you have to make judgments that are more difficult. If the dealer is displaying a card within two and six, you need to split in these type of situations. On a dealer 7, you should also separate the twos and threes. Any other scenario would not call for splitting these cards.
Irrespective of the dealer's hand, if you choose not to split, you should hit any twos, threes, or fours. The exact same thing applies in a pair of fives, irrespective of the dealer's hand.
12 vs Dealer 4
In terms of odds, this is one of the blackjack hands with the closest ratios. In all honesty, it's a bad situation to be in.
There is approximately a 40% chance that the dealer will bust if their upcard is a 4. Standing will cause you to lose the hand sixty percent of the time.
If you choose to hit, your odds are slightly better given a fifty-eight percent risk of failing and a two percent likelihood of a push. Our recommendation in this case, in spite of the modest edge, is to stand and patiently await for the dealer to bust out.
12 vs Dealer 3
You have to hit, but only on one occasion if the dealer shows a 3 and you possess a 12 on the table. The standard strategy would be for you to stand if you were to add another card to your hand. With a 5% possibility of a push, and this implies that you will neither lose nor win.
Even though it only counts for a tiny percentage of the game, hitting here boosts your likelihood of getting a victory. The logic differs if you've made 12 with two aces since splitting aces in blackjack is always a smart move.
15 vs Dealer 10
This specific hand is among the most terrible in all of blackjack. Regardless of what you decide to do, the dealer has a much higher chance of winning.
You have a 22% chance of winning if you hit. In contrast, opting to stand will provide you the smallest of advantages which is a 23% probability of winning. You could possibly take a chance and hit.
Blackjack Return-to-Player Percentage
RTP, also known as return to player, is basically the reverse of house edge. The projected return to a player over an endless number of fictitious hands is indicated by the RTP.
For instance, a 94% RTP would yield an average of $94 on every $100 gambled. However, just like the house edge, this should not be taken as a certainty. That's because wagers for $100 might have wildly different outcomes.
While using basic technique, online blackjack has a 99.5% RTP. In tandem, the house edge is 0.5%. Whenever you're playing various blackjack online titles, the RTP may be changed for some casinos.
This is due to the RNG's widespread use in online blackjack. That makes it impossible to count cards because every hand's outcome is completely arbitrary and unpredictable.
When a card is played, it cannot be reused since physical casino dealers only deal from a particular amount of decks. RNG blackjack eliminates this element.
Numerous online casinos provide live dealer blackjack gaming. They are moderated by actual dealers and broadcast from studios. When playing these games with specific strategies, the RTP might return a little bit higher.
Always choose the RNG options at an online casino that have a greater RTP. The same principle applies whenever you're engaging in scratch cards, slots, or roulette at an online casino like Bet999.
For blackjack, the games with the highest RTP percentages are typically the most conventional ones. The RTP percentage will perpetually be displayed on the titles, allowing you to pick the one with the highest RTP and, consequently, the smallest house edge.
House Edge Definition
When discussing your odds of winning in blackjack, another idea that merits attention is the house edge. It is essentially the inherent edge that all casinos have over the customers, and it explains why they can consistently turn a profit over extended periods of time. It is used to show the proportion of each wager that the casino anticipates keeping from gamblers over the long run.
As an example, if a certain type of blackjack has a house edge of 2%, this indicates that the casino should profit from 2% of all bets made on this game. The most loss you can theoretically sustain on a $100 wager is $2. So, if you can place 30 bets per hour, you are going to lose $60.
Assuming you are playing Double Zero Roulette, where the house edge is approximately 5.26 percent, you will lose almost $300 every hour in this scenario.
Another thing to keep in mind is that the house edge is a mathematical percentage that only holds true over extended periods of time, or more precisely, for an enormous amount of bets. The explanation for this is that each hand's result might vary, indicating that there may be a win, a loss, or a tie.
Blackjack House Edge Explained
If you've previously participated in table games at an online casino, it's likely that you are aware of house edge and constantly on the hunt for titles with a smaller house edge. What is blackjack's house edge?
The term "house edge" describes the edge that the casino has over the individual who plays. Typically, it determines the player's anticipated return in regard to the size of their bet. As an example, the house edge is 3% if you anticipate winning $97 on a $100 wager. Other table games' house edges are easier to calculate because it is simple to understand the typical wins and losses across numerous trials. It might be difficult to calculate the house edge in blackjack as you have to consider every possible scenario.
The game's regulations, variations, and the player's choice all affect the house edge. For example, if you consistently select the right course of action, the house edge will be between 0.5% and 1%. However, novice players who predict the right move in every circumstance raise the house edge to 2%–4%. Blackjack is a favourite game among enthusiasts of casino table titles because it has the smallest house edge compared to other well-known titles.
According to the blackjack regulations and game parameters in each casino, the house edge might vary dramatically. If you convert to an eight-deck game while engaging in a single-deck game, the house edge changes. Other factors in the game that may influence the house edge consist of whether or not you double down after splitting and the likelihood that the dealer will hit rather than stand on a soft 17. You can select blackjack titles with higher rewards by being aware of the implications of the game parameters. As an example, the house edge rises by 0.14% if you aren't permitted to double after splitting, and by 0.61% if you play with eight decks as opposed to one.
What is the Blackjack House Edge Percentage?
While there are no casino games without an edge, blackjack with basic strategy has one that is quite close at 0.5%. The chances may be further lowered for players employing the most sophisticated blackjack strategy, but they will never reach zero.
This is due to the fact that every card game inevitably includes a component of chance. The house edge in the game of blackjack can be as high as 2% when no strategy is used.
Rules that differ from the norm and how they affect the house edge
As was already mentioned, once the rules are changed, it instantly impacts both the house edge and your potential gains. Because each variant has a different set of rules, each one has a different house edge. Additionally, keep in mind that while some versions have a set of restrictions that cannot be changed, others do not. For this reason, it is usually essential to take this into account before you begin playing a certain version.
The amount of decks featured in the game is one of the primary regulations that differs based on the version you choose. When lesser decks are utilised, the house edge generally declines. The house edge grows automatically as additional packs of cards are introduced. The explanation for this is that you stand an increased likelihood of landing a natural blackjack when there are lesser packs.
The "soft 17" rule, pertaining to the dealer's play, is an additional factor that significantly affects the house edge. The rules governing whether or not the dealer hits or stands on a soft 17 vary depending on the casino and the version you choose. In order to benefit from this regulation, you should seek out casinos where the dealer must stand on a soft 17. If the situation is reversed and the dealer has to hit on a soft 17, the house edge rises by 0.21%.
A significant factor in determining the total percentage of the house edge depends on if you are permitted to double down or split. The edge decreases generally as you have more possibilities for these two movements. The house edge is increased by 0.14% if you are not permitted to double down after splitting. The house edge increases respectively by 0.18% and 0.07% if you are not given the chance to hit split aces or re-slit them. The blackjack payoff is another thing to take into account. The house edge rises by 1.30% if it differs from the norm of 3:2, and is 6:5.
How to Reduce the Blackjack House Edge
Using a technique can lower the house edge and increase your winning blackjack odds. Recognising the appropriate decision to make at the right moment, whether you are employing simple or sophisticated blackjack strategy, will help you increase the amount of wins you receive.
Understanding when to hit as well as when to stand is a key component of basic blackjack strategy. You shouldn't permit feelings of enthusiasm or emotion to lead you astray from that.
Card counting is one sophisticated blackjack strategy that can reduce the edge almost to zero. However, this is notoriously frowned upon in land-based casinos and unfeasible in RNG online games since a "fresh deck" is utilised for each hand.
Blackjack Payout
Obtaining a blackjack using just your first two cards is the best scenario. Your remuneration for getting this highly sought-after occurence is set by the casino.
Although the majority of the top internet gambling sites will provide a 3:2 blackjack payout here for a 0.5% house edge, this isn't usually the case. For a blackjack payoff, some websites offer 6:5 or, in some situations, even money.
The house edge may be significantly impacted by this. The variances in the possible rewards and their impact on the likelihood of winning at blackjack are displayed below.
Payout vs House Edge
| | |
| --- | --- |
| Payout for Blackjack | Blackjack House Edge |
| 3:2 | 0.5% |
| 6:5 | 1.9% |
| Even Money | 2.8% |
FAQ Odds of Winning Blackjack
How likely is it that you'll win at blackjack?
In blackjack, there is about a 42.22% chance of success. This likelihood may vary contingent on the blackjack variation you are engaged in or the house regulations, which include if the dealer hits or stands on a soft 17. Ensure you study the rules that apply before choosing to play each game.
What are your likelihood of victory if you play flawlessly?
In a typical blackjack game, the house edge is 0.5% if you play flawlessly. Based on the variation, this may alter. The blackjack odds can be further lowered with sophisticated blackjack strategies like card counting. This is not a choice for online blackjack, though.
Who holds the blackjack advantage?
Independent of whichever of the game you choose to play, the casino always has the upper hand. This is how they make their money. Blackjack nevertheless feature one of the smallest house edges of any casino game in both physical and virtual casinos, with a house edge of 0.5%.
How can the blackjack payouts be memorised?
Perfectionism is attained via practice. Instead of memorising the payouts, you won't need to if you're playing at an online casino because they will always be available. It makes good sense to continually study them when you're learning to play blackjack online.
How likely is it that a blackjack hand will result in a 21?
The likelihood of getting 21 in a blackjack is about 1 in 21. Blackjack gambling or payout odds range from 1/1 to 3/2, and they are typically employed when discussing odds. In blackjack, the likelihood of scoring 21 or triumphing is typically 4.8%.
Why are the blackjack odds favourable for the dealer?
Real blackjack odds favour the house over the gambler most of the time. Sometimes, it feels like it's rigged but the truth is that it is due to the dealer constantly playing second and watching the player's behaviours and responses.
If you play with the exact same dealer over a period of time, statistically speaking, you'll lose roughly 53.91% of the time.
Why does blackjack have the best odds among all games?
The simple nature of blackjack contributes to its superior odds. Both yourself and the dealer are aiming to get to 21. Therefore, while using basic blackjack strategies, the dealer's main edge is that they play second and can thus base their judgments on yours.
Where can I find real money blackjack games online to play?
Most online casinos offer numerous variants of the amazing blackjack game. Before you register to play blackjack at any given casino, ensure it is a licence one with verified reputation like Bet999. Go ahead and create an account while you enjoy numerous perks and offers available to new customers. To boost your odds of winning blackjack, develop a basic strategy and get to the tables.