Many brokers and exchanges have stepped up to offer cryptocurrency trading services to those who want to make money. People have talked about automating the trading process, but only a few trading platforms have these features.
The Bitcoin Millionaire Club relies on something entirely different from trading to make money for its members.
Even though what the Bitcoin Millionaire Club offers might be revolutionary, how it is set up and run makes it hard to believe.
Things like no central website, no information on the owner, and fishy requests for personal payment details immediately pop up. So, can the trading strategy make you money, or is it another market scam with fake account promises?
Let's dig further into the Bitcoin Millionaire Club and its money making methods. The results will stun you for a minute if you expect something revolutionary. For now, keep the idea of making money on the side behind you.
Bitcoin Millionaire Club Review – Scam Or Legit? – Internet Marketing
Learning to make money with bitcoin through online betting is probably better than using the Bitcoin Millionaire Club. The first red flag of the scam is the absence of any viable website or platform. You can run multiple searches on different search engines and come up empty.
Why would something that claims to be legitimate not have a working website? The link will take you to different domains if you are fortunate enough to receive an invitation via social media or email. However, the purported strategy to make money through Bitcoin flipping sounds attractive to many.
Steve Banks, the alleged creator of the Bitcoin Millionaire Club, claims that he created software that generated over $18 million in six months. That is catchy enough and would have quickly passed as credible, except for the questionable strategy.
The "platform" claims it can make you $13,000 in 24 hours. Sure, that will get you to a million dollars in two months and a few days. Moreover, you don't have to do anything or stay active as you would on other credible trading platforms.
Steve Banks assures everyone that his software will handle everything for the users. However, is bitcoin ad flipping even real? Let's dig into this scam market strategy.
Ad flipping works by buying ads and selling them for profit. It is a lofty idea that sounds legit. You buy an actual product (ads) and make money when people click on them.
Bitcoin ad flipping from Steve Banks would have sounded more legit if you were buying physical ads. Instead, the software promises to handle everything for you so you make money without breaking a sweat.
How Much Does Bitcoin Millionaire Club Cost?
The Bitcoin Millionaire Club's software is free of charge. That means you don't need to pay to use it. Also, it is not an installable application, as everything works through the web.
Accessing the Bitcoin Millionaire Club is where things start getting dicey. You deposit a minimum of $250, and the platform does the rest.
Apart from the financial cost ($250) of opening an account, you will also provide other things. These include your payment details, especially those that make you vulnerable to online scam. At that point, you should exercise caution.
Credit card details are not things you give to every jackass and bull who promises to make money for you. Once your account is ready, the site will provide your website, among other things.
There will be some action on the platform, as your profit will jump to $500. Wow, the Bitcoin Millionaire Club is making you money. Well, not really because it's a scam.
The initial $250 deposit sometimes goes to a third-party platform, BannerBit. Why would you pay into another medium and not your Bitcoin Millionaire Club account?
Is Bitcoin Millionaire Club A Scam?
This is the big question. The Bitcoin Millionaire Club has been making waves, with many people falling for it. Moreover, the lure of making quick money, like $13,000 in 24 hours, can be irresistible.
You are better off playing games with your bitcoin than investing $250 into this platform. At least, the former offers the potential to walk away with some money if you win the games. We cannot say the same thing about the latter.
Steve Banks claim of being a software engineer at a Wall Street investment firm might be valid. However, there is no proof of that. A big red flag is an owner who refuses to come forward with his identity.
The profit will start counting, and your balance may rise to $13,000. However, you will be unable to withdraw your money. Robot traders are things you want to keep your distance from.
It is not easy to call a platform or business a scam. But when the promises are too wild, it is prudent to apply caution. The Bitcoin Millionaire Club promises $13,000 in 24 hours from flipping Bitcoin ads.
Trading bots are things that call for caution. Many of them have proven to be an outright scam. The Bitcoin Millionaire Club is a scam you should avoid at all costs.
Don't allow the money-making potential to lure you into registering and parting with your $250. For all we know, Steve Banks is a scam identity. The claims of being a software engineer could be valid but not enough to develop robust trading software.
Once you deposit, your money is gone. There is no robot to start trading.
Bitcoin Millionaire: Our Expert Advice
There are legit bitcoin platforms if you are looking for trading opportunities to make money from the crypto market. You can go for online brokers that support crypto trading or centralized exchanges that support purchases. Bitcoin Millionaire is neither of these things nor is it a trading bot.
This software promises automated trading with little to no human interference. You can stay a whole day without monitoring it. Then, the bot will analyze the market and make profitable trading decisions.
It is an easy-peasy process that relies on powerful artificial intelligence technology to trade for users. You can lie back after funding your account and let the system do the work. However, the software allows you to make little tweaks.
This platform differs from the Bitcoin Millionaire Club earlier discussed. Instead of having Steve Banks as the founder, it is the brainchild of a team of crypto investors. It engages in actual trading, as opposed to Bitcoin ad flipping.
There is a slight problem with this platform. It is identical to several other scam trading bots we discovered during our research. You could quickly tell, from the design to the text and features.
You are better off avoiding trading bots in your trades for now. The industry is developing, but not enough to provide the bogus profits many promise. The same can be said about Bitcoin Millionaire.
A few things caught our attention while reviewing it. As a result, we do not recommend it to anyone.
Leverage Your Broker's Advice
As mentioned earlier, we identified a few flaws in Bitcoin Millionaire. Our expert advice, among other things, can help you spot these shortcomings early on. Then, you can avoid investing and losing money.
We will run through a few things you can use for your scam litmus test. They apply on other platforms and will help you spot scams quickly. Also, you shouldn't use a trading bot that says you'll make a lot of money quickly.
Fake Video Testimonials
The video testimonial was one of the Bitcoin Millionaire Club's big red flags. Many reviewers thought promoting the platform was a paid job rather than an honest opinion. Furthermore, they hired the character as a freelancer on Fiverr, ready to take on review jobs for the right price. It was all a scam.
Video testimonials are typical among platforms that want to showcase their credibility. The happy, smiling faces make you think crypto profits are possible. However, they are often paid promotions by speakers without experience with the software.
You should apply caution whenever you see video testimonials claiming bogus crypto profits. Often, they end up being a scam.
Automated Payouts
Steve Banks' Bitcoin Millionaire promises automated payouts at the end of each live bitcoin trading session. The software will calculate the profits, deduct any fees, and pay the rest into your account. With such a structure, there will be no delayed withdrawals.
Payouts are essential on any online trading platform, including Bitcoin Millionaire. Users want the fluid experience of getting their money without hassles. Hence, using an automated system is a welcome development in the crypto industry.
Fund Your Account
As soon as you sign up for Bitcoin Millionaire, the platform will ask you to set up a trading account. The process involves adding your payment option and other details. Then, you can proceed to pay money into your account.
The platform allows payments by e-wallets, such as GPay. You can quickly add the method to your account and put money in.
Bitcoin Millionaire uses partners that charge as little as $250 to start trading. That amount will open the newbie account, but you can deposit as much as $30,000 into your account to start at the VIP level.
The account section of Bitcoin Millionaire lists different types and their pricing. That allows users to pick the option that is within their budget.
Profit Margins
As much as we use online brokers for trades, we also look at the profit margins. That shows us how much money we can make on a platform, and it is one of the primary considerations for registration.
Bitcoin Millionaire is entirely automated, and it charges zero fees and commissions. The $250 initial deposit is what the bot will use for trading. Once complete, you can get your profit with little to no deductions.
The profit margin is relatively high on this platform hence the attration. In addition, you don't need to spend your energy monitoring the market and making the decisions for yourself. The trading bot does everything to bring crypto profits to your account.
The Small Scam
On the surface, Steve Banks' Bitcoin Millionaire looks like a shining diamond but there are some troubling things going on under the surface. The promise of crypto profits on full automation calls its structure into question. So, what is wrong with the software?
The platform looks like many other bot trading software products we have explored. An example is Bitcoin Codes Pro. It can be from owners who copied the same design or from the same place. Why would one person or group launch several websites with the same content?
Registration does not take you to any automated software. Instead, you will be redirected to a third-party online broker. Bitcoin Millionaire claims the broker is among its partners.
The platform promises that users are free to choose which broker to use. However, we were automatically redirected to a broker (IpGate Trade) without input. Does that mean there is no automation or is it an outright scam?
We did not see any automated trading features on the referred online broker. Things looked pretty standard until we went into the about section. Contrary to other legit platforms, there was no information on the owner or license.
For a broker that takes payments, licensing is paramount. Let's see more of its features.
Bitcoin Millionaire – Core Features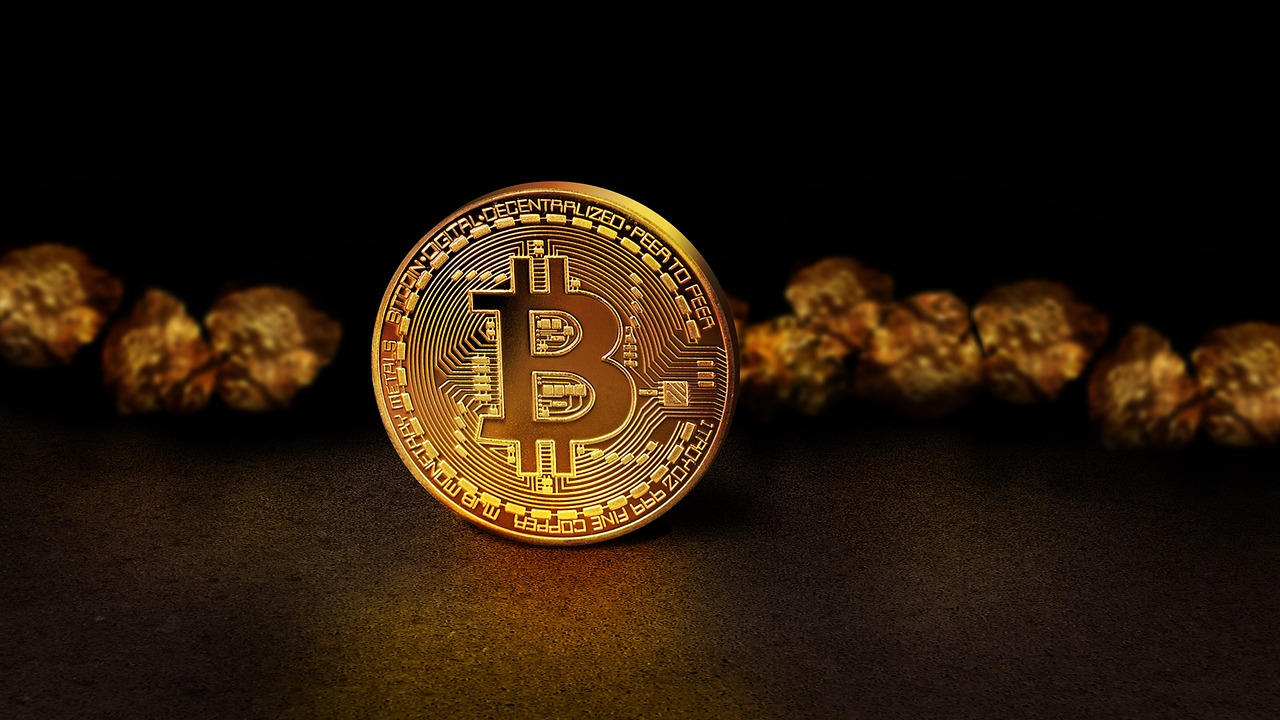 A few features distinguish Steve Banks' Bitcoin Millionaire from the crowd, and they include the following:
VPS Integration: The virtual private server support brings several advantages. Trades can go on uninterrupted in the market. Also, the software can continue operations whether you are online or offline.
Demo account: New users can test the software using the demo account. Just like playing online casino games for free, it is a brilliant way to see the returns it can bring before funding your account for actual money trades. Once satisfied, you can go all in for the service.
Time leap: Bitcoin Millionaire edges other software by being ahead of the market. It has a lead time of 0.01 seconds, unlike other trading platforms that trail the market. This feature maximizes profits with near-perfect execution.
Strategy tester: Users can optimize the software to their taste. The strategy tester allows you to test the performance of different assets and optimize your portfolio. You can implement various strategies to see which one gives the best results.
Apart from the core features, you will also get free software, daily profits, efficient banking, customer service, and high accuracy with the platform.
Is Bitcoin Millionaire a Scam or Legit?
Bitcoin Millionaire promises daily profits with its automated trading software. However, the execution and a few missing details question its credibility of not being a scam.
First, users don't execute trades on the Bitcoin Millionaire service. They get redirected to other online brokers after registration. So, do these online trading platforms have automated software?
A thorough review found these online brokers to lack credibility. We didn't find any licenses or other proof that it was a genuine broker-service provider. Also, we could not confirm if they used the Bitcoin Millionaire software.
Neither the platform nor its partners have licenses, we can't say they are real. They operate without regulations, likable to scam sites. As a result, there is no telling what they will do with customer data or funds.
The Magic Software
The magical lure of making daily profits trading cryptocurrencies needs to be clarified. Also, staying ahead of the market by 0.01 seconds is a red flag to any experienced crypto trader. The promise is too good to be true.
We know how volatile the cryptocurrency market can be. Even experienced traders with many years of experience still lose from time to time. Bitcoin Millionaire's magical software is nothing but a fairy tale (a scam).
No Information About Ownership
The only information we have about the ownership is a group of cryptocurrency investors. We discovered no registered company or licensed operator operating behind the platform. As a result, there is no figurehead to point to the software's legitimacy.
The Big Scam
Once you deposit $250, the platform does a few things to catch your attention. First, it will show your increasing profits. You may find up to $500 after an hour.
While that is appealing, the software continues its scam. A few hours later, and your profit is well into the thousands of dollars. Then, the day will end with a balance of almost $13,000.
You may get messages and reminders to invest more and take advantage of the market's good conditions. The problem comes when you want to make a withdrawal.
You will not receive a dime because the figures you saw were not real cash. Your $250 has already made its way into the pockets of the scammers.
Customer Service
Bitcoin Millionaire claims to have 24/7 customer support. The only available channel is through a direct message on the platform. There is no email, telephone, or live chat support to expand the options.
Quick and Easy Registration Process
Signing up with this magical software is easy. All you need is your name, email, country, and phone number. Furthermore, the platform will generate the password for you—a fishy move that gives it access to your account.
You can trade without any verification. Nevertheless, you can provide more details later.
Free Software License
Bitcoin Millionaire advertises free automated trading software. Users pay no charge to use it and make extra income. Furthermore, the $250 initial deposit is used for trading and not to purchase or rent the software license.
Make Use of the Customer Service Department
You can channel your inquiries to the customer service department on the platform. Click "Contact Us" to open the support page. Then, type your message and provide your email before sending it.
Register Now
The registration window appears on the homepage. It allows new users to fill in their details quickly and become traders with Bitcoin Millionaire. However, they must put money into their account with at least $250 to trade.
Permits Leverage Trading
The online brokers to which you will be redirected operate like other brokers. They support leveraged trading on forex, crypto, indices, and commodities. Click on any market to start trading on the platform.
Fast Free Withdrawals
Bitcoin Millionaire has zero transaction charges on its withdrawals. However, we wonder if you will ever reach the point of finding out. It claims the payout speed is fast and unrivaled.
Demo Trading Account
The demo trading account is one of the most prominent features of Bitcoin Millionaire. New users can practice with it to test the efficacy of the automated software. Then, they can open real-money accounts to continue.
Bitcoin Millionaire: Register Today for Your Free License
This bot trading software is free for all users. The only fees are those charged on trades. Even deposits and withdrawals have no charges.
What is Bitcoin Millionaire UK App?
The Bitcoin Millionaire UK app is similar to the platform discussed above. They share the same design and features as the original. Therefore, you will get the same thing if you register with it.
Registration Below
Registration to commence trading only takes a few steps, and verification is done in minutes. Once registered, you can log in, fund your account, and begin trading with Bitcoin Millionaire.
Trade Multiple Cryptocurrency
The automated software promises to trade multiple cryptocurrencies. However, your redirected online broker may not support crypto trading. Even your deposits are made in fiat currency (US dollars).
Make a Small Deposit
It costs little to join Bitcoin Millionaire and start using its automated trading software. The minor account costs $250 to open, and the bot will immediately swing into action in the next window. Then, you can monitor the progress and how much money comes in during the official hours.
VIP accounts can cost up to $300,000, according to one of the online broker partners, IpGate Trade. There is a price level for all budgets.
Why We Recommend Automated Trading Bitcoin Millionaire
It will be exciting to make a profit from the cryptocurrency market. Even those who learn to profit at online crypto casinos aim for the same thing. However, some opportunities are better left behind because of scam. 
Steve Banks' Bitcoin Millionaire promises fully automated trading software managed by bots. The bots monitor the signals and execute trades with near-perfect accuracy. That is undoubtedly revolutionary, but there is a problem.
Withdrawals are non-existent, and trades do not occur on the primary platform. Instead, you will see yourself as an online broker with no credible license. Bitcoin Millionaire, too, lacks legal certification.
We cannot recommend the scam software as credible for automated trades. It has yet to show any signs of being legit and in a regulated sector.